Summer Worship Services
Everyone is welcome to attend non-denominational church services held at the Wabaningo Club of Sylvan Beach, 5977 Murray Rd, Whitehall, Michigan. Services are held at 10 am during the months of July and August. We look forward to worshiping with you this summer.
Join the choir. Choir practice begins at 9:30 am on Sunday mornings.
2021 Schedule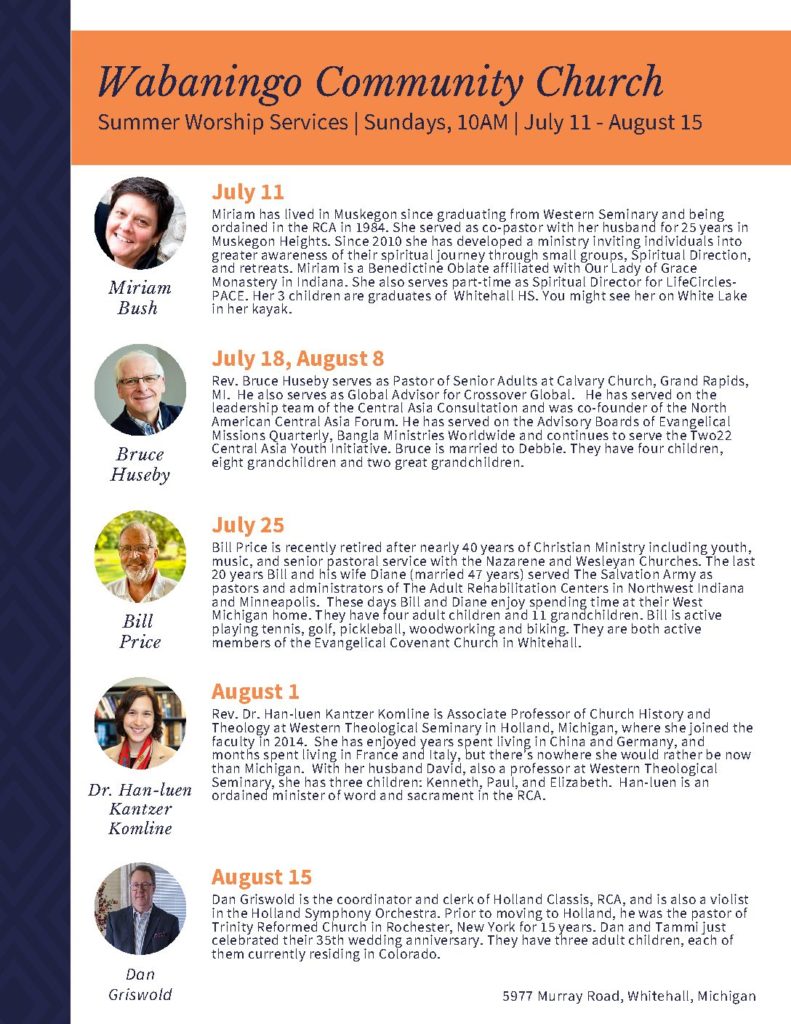 Board Members
We invite you to reach out to any of us at any time if you have questions or want to learn more about the Wabaningo Church.
Anne Bayly
Nancy Coronado
Dallas Dort
Cade Sibley
Bruce Diephouse
Kayi Hummel, Grounds & Facility Chair