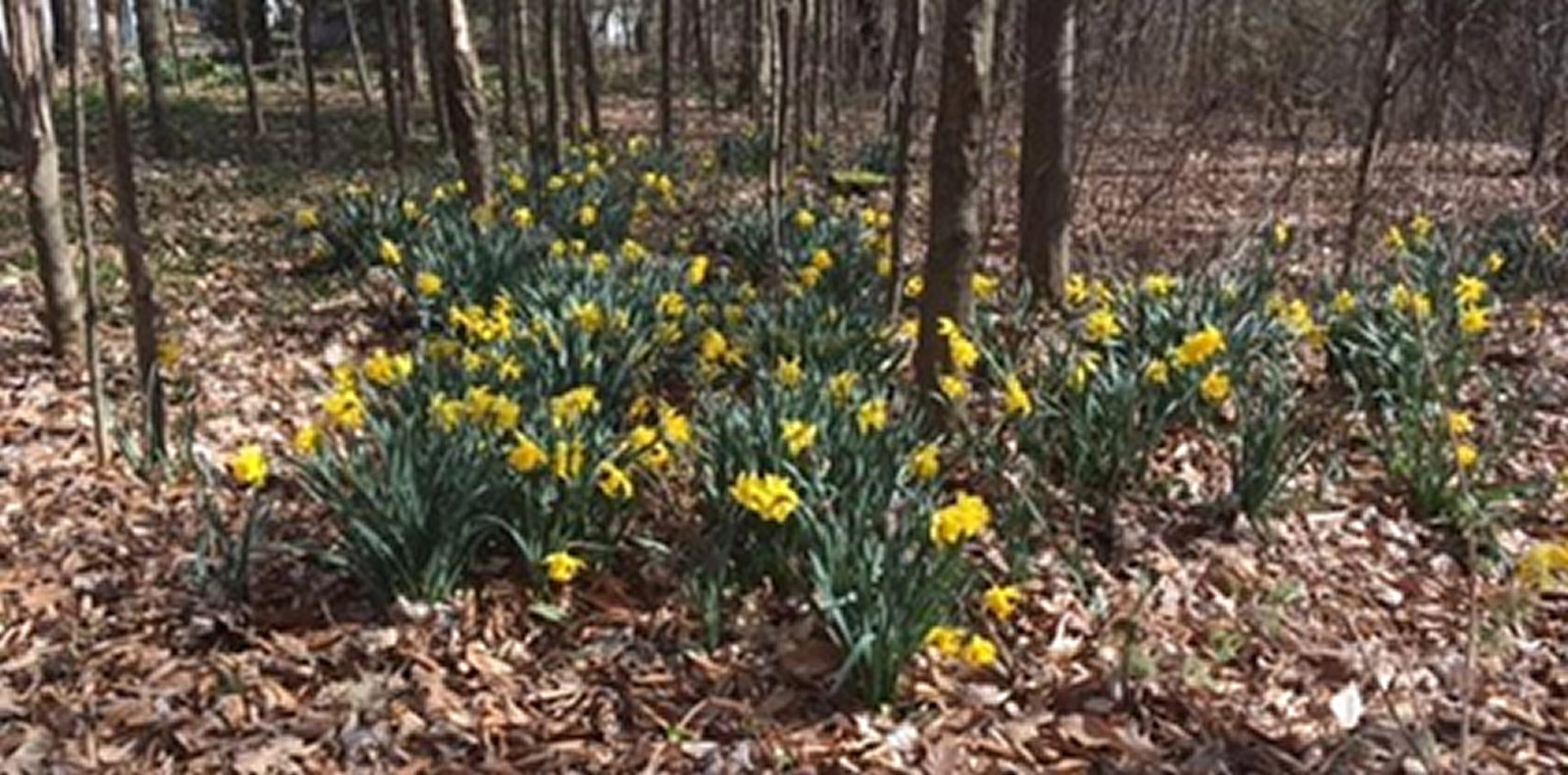 Sylvan Beach News
Spring 2017
Dear Sylvan Beachers,
I hope this news from Sylvan Beach finds you well and warm, as spring has finally sprung with flowers and trees in bloom everywhere! A thanks to Irene Pierson for the picture of our Sylvan Beach daffodils.  For those of you who have not had the joy to visit Sylvan in the spring, our woods all over the beach are filled with beautiful flowers that usher in spring and the coming summer season.  We have had lots of rain and Lake Michigan water levels are still up! Lake levels have increased a whopping 7 inches in the last 4 weeks, but we are still 3 inches below where we were last year at this time.
We currently have two cottages for sale, the Wheeler (Pitkin) cottage on the White Lake side, and the Closz-Snyder cottage on the Lake Michigan side.  I would also like to introduce you to the newest members of our community, the Schadens, who purchased the Shafer family cottage on the White Lake side. Click here to learn more about our newest family.
I am looking forward to seeing everyone this summer.
My best,  Jennifer
Want included on newsletters?
If you are not currently receiving our newsletters and need to update or add your email to our mailing list you may contact us now.