Happy New Year to Everyone! We bring you a breath of summer updates to help those who are shoveling out from the latest winter storm. Your Board is busy planning our 2022 adventures and we wanted to share a few items with you. Remember, everything you need to know is on the website, sylvanbeachmi.com. If you need the shareholder password, reach out to a Board member.
114th Annual Jinks
The curtain will rise on the evenings of August 5 & 6th for the 114th Jinks. Our Directors are Sophie McColl, Lucy Jackman, Annabelle Jackman and Milli Peterson. Other Key Dates for 2022: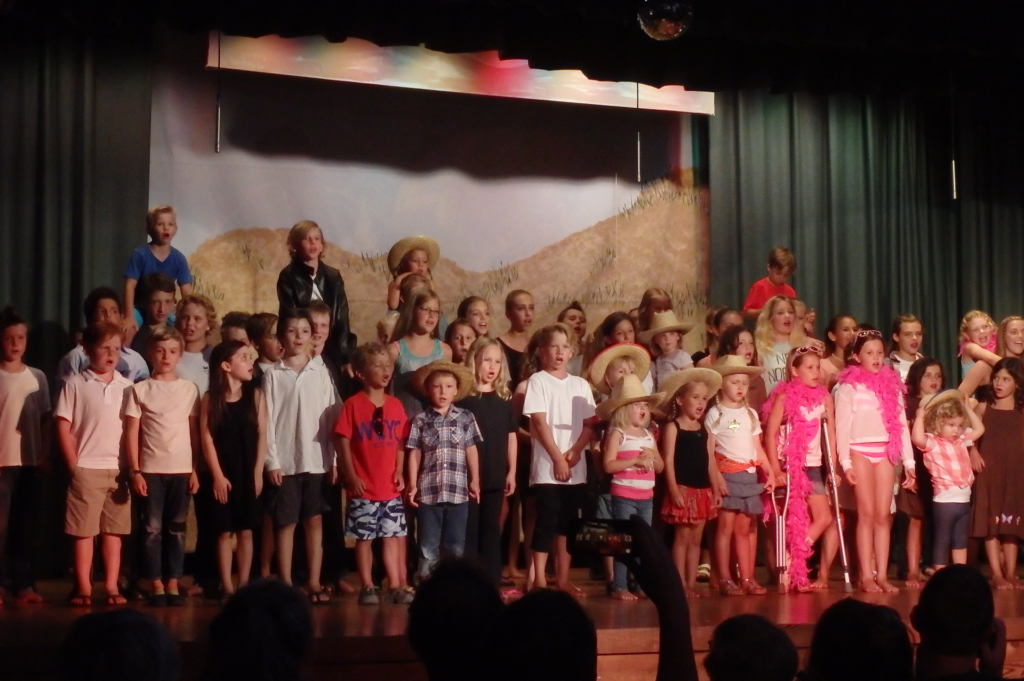 May 28 – Town Hall Meeting @ 11:30 am via Zoom
May 29 – Memorial Day Potluck @ 6:30 pm
June 15 –Wabaningo Post Office opens
July 3 – 4th of July Community Parade @ 10 am
July 10 – Wabaningo Community Church services begin @ 10 am
July 29 – Annual Meeting at the Wab Club at 8 pm
Check out the full calendar here: SBRC Event Calendar 2022
Long-term Volunteers Recognized
Molly Gillhespy: We are so grateful for the years Molly has masterfully managed the Wabaningo Post Office. Coordinating USPS staff, encouraging museum updates, and organizing space for community resources. Molly is resigning from managing the Wabaningo Post Office this spring. When you see Molly this summer, please express your gratitude!
Jim Schmidt: After years as an amazing Grounds Chairperson, Jim transitioned to volunteer on the Modifications Committee. The community is grateful for Jim's investment into making a fair assessment of each request. Jim resigned this position in late 2021. The SBRC Board voted in Bob Drew to the Modifications Committee on February 1, 2022.
Volunteers Needed
Event Volunteers Needed to Join in the Fun: We encourage all ages to join in the fun of helping to host, organize or support Sylvan Activities and Events. We welcome all members, their children and grandchildren. No one is too old or too young! Currently, we are looking for hosts for the Jinks Potluck (Saturday, July 31 at 6:30 pm). We also are looking for a couple of people to organize Kids Night during Jinks, and for organizers of Beach Clean-ups and BYOBs. For questions, or to volunteer, please contact Julie Hawksworth julie@microkickboard.com.
Post Office Manager Needed: Molly has developed an efficient process for coordinating our regular summer staff, and the checklists for opening and closing the PO every season. Please contact Steve Deupree, Board President with your interest. We would welcome a team of 2 managers if a pair of people wish to share the load. Email stevedeupreeart@gmail.com. Contact Molly with any questions.
Is the PO the next hot gathering place? Are you interested in building the Historical Wabaningo PO into a community gathering space? Interested in exploring ideas with others? Contact Molly Gillhespy who will be organizing a meeting in the early summer, themollyllahma1@yahoo.com.
Trending Closer to Normal Levels
Water levels are a foot lower than they were in February 2021. Lake Michigan-Huron is expected to stay above its long-term monthly average water level well into 2022. However, this is well below what we experienced in 2020.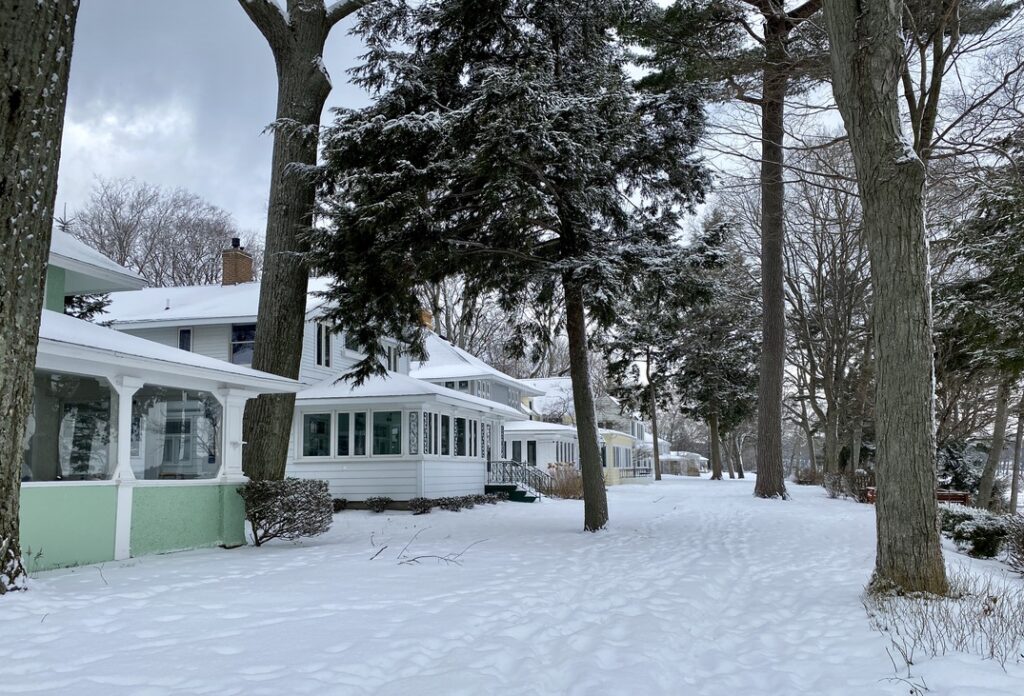 Ward Street Association Stair Access
Board Grounds Chair, Earl Johnson, has been looking tirelessly for a contractor interested in building a new Association access to the Lake Michigan beach from the Ward Street property between the Hartz and Book cottages. Worker shortages is the main reason given to the lack of interest in helping us accomplish this task for the summer of 2022. If you know of anyone you would recommend to do this work, please contact Earl, ejohnson149@comcast.net.
Updated 2022 Directory
The latest Directory will be published within the month. If you have any changes that need to be made to the directory, such as an updated mailing address or email, please contact Patti Jackman, pjconnell@me.com. The current Directory can be found on the Shareholder Resources page at the website, sylvanbeachmi.com/resident.
---
---
Water Level Outlook Links
---
Learn more…
Want to learn more about Sylvan Beach Resort Company and the many benefits they have to offer for life on the beach?